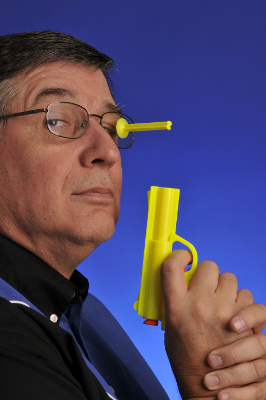 JD Stewart MD (magic dude) presents an amazing one-man magic and comedy show. The magic dude not only entertains but motivates your guests as they learn to create and experience magic.
A JD Stewart MD (magic dude) show fits just about every situation. It is perfect for audiences of all sizes from a small gathering of ten to a ballroom for hundreds. JD's fast-paced style uniquely combines hilarious standup comedy and gags along with mind-blowing magic. All this is presented in the JD Stewart MD (magic dude) unique style which demonstrates why the magic dude is considered one of the finest entertainers available.
This is definitely NOT the same old stuff you've seen before! If you want to make your next event something to remember, you can count on your people loving the interactive comedy and magic of JD Stewart MD (magic dude).
Even if you think not everyone likes magic they will love JD Stewart MD (magic dude). More importantly, this program will make YOU, the event planner, look like a winner for pleasing everybody in your group.
So what exactly will your guests see? Here's a small taste:
Interactive Danger (The World Famous Bullet Catch)
Elegant Sleight Of Hand (The Magic Shop Experience)
The Most Ridiculous (And Incredible) Feat Of Mind Reading You Will Ever Witness
Houdini's Famous Chain Escape
To top it off JD Stewart MD (magic dude) teaches everyone how to perform a fun and amazing trick that reveals the true meaning of magic.
Don't wait and be disappointed! Call JD Stewart MD (magic dude) today. Call 512-468-0011 right now to schedule him for your special event.