Corporate Mind Reading – The Power of the Mind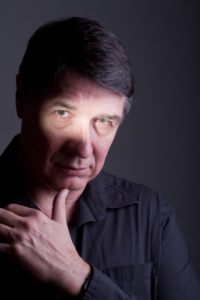 Looking for something completely different for your next event, this is it! Your guests will be actively involved in this corporate minding reading program. Using only psychology and intuition, JD Stewart MD (mentalist dude) appears to read your guest's minds, predict their actions and control their thoughts. This is an incredible demonstration of the power of the mind. Power we all possess.
During this unforgettable program JD Stewart MD (mentalist dude) uses his five senses to create the "illusion" of a sixth sense.
Your guests will witness live demonstrations in:
Personality Observation
Enhanced Memory
Telepathy
Clairvoyance
Psychological Persuasion
Precognition
This corporate minding reading program is an event like no other. Your guest will participate in an entertaining mentalism program. Mentalism is a branch of magic that is without a doubt the most amazing and mystifying. Other branches of magic mess with what you see. Mentalism messes with what you think. When JD Stewart MD (mentalism dude) reaches into your guests' minds and appears to actually know their thoughts (aka mind reading), it is nothing short of jaw-dropping.
If you would like a program that will entertain your guests as they are taken to a whole new level of excitement and entertainment, this is what you are looking for. Mentalism will cause your guests to forget their worries and concerns of the everyday world and allow them to have a truly unique experience.
With a blend of humor, mentalism and mind reading, JD Stewart's "Power of the Mind" mentalism show is exactly what you need! This program is specifically developed for more intelligent audiences. It can be performed in an intimate setting or in a large stadium. It is truly that amazing.
As with all of JD Stewart MD (magic dude) programs your group will be actively engaged in the program and have lots to talk about as they discover how to unlock the power of their minds.
Don't wait and be disappointed! Contact JD Stewart MD (magic dude) today. Call 512-468-0011 right now to schedule him for your special event.